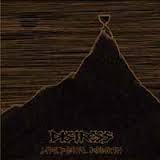 Back in Stock!
From the Halvfabrikat website:
New fullength by the d-beat/crustpunks called Distress. This is really their best effort yet, a real killer album.
This is Distress 2013. This is a diverse album, but yet, going at full throttle all the way through. From the first beat to the last, raging crustpunk will take you through those doombringing minutes of total mayhem.
A hybrid of Tragedy, Skitsystem and Wolfbrigade.