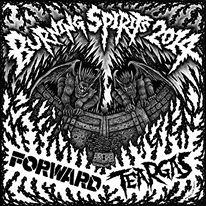 Printer-friendly version
Found a few dead stock copies of this out of print banger. 
Burning Spirits international split! Both bands deliver their best work to date!  Fist pumping, guitar blazing, high octane Japanese/ Australian hardcore!
On Hardcore Victim with US distribution by Havoc, cover art by Sugi!
Note-black vinyl only, color vinyl all sold on the Australian Forward/Teargas tour.