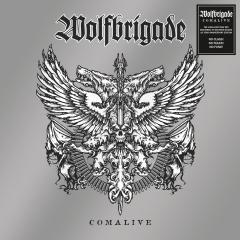 Printer-friendly version
Back in print, limited 10th anniversary edition from La Familia/Havoc/MCR.
10 year anniversary edition! Limited red vinyl available!
Remastered 2018 by Jocke Rydbjer at Wolfden studio. Comes in 350 gram sleeve with 400 gram lyric sheet!
The 5th album from the Scandinavian hardcore steamroller with 13 tracks of down tuned crustcore blasts. Their strongest studio recording since the excellent "Allday Hell", 'Comalive" finds the band in peak form blending obvious elements of POISON IDEA, MOTORHEAD, TRAGEDY, and DISCHARGE.