Printer-friendly version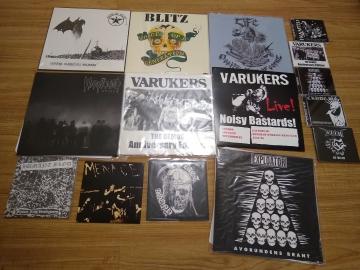 Back in Minneapolis after a great summer backpacking trip. Thanks to Andy for holding it down while I was gone. Big update to the webstore with all the records that piled up while I was gone. 
Exploator second LP is finally here
Humant Blod 7" second press is in stock 
Varukers Live LP and restock of the Demos LP
Last Agony 7" on Phobia 
Life LP and After 7" from Desolate Records
Crude SS, Framtid, Exploator, Varukers and Doom CDs
Restock of the Warwound LP
Icons of Filth, Bitz and Menace re issues 
The Disfear "Soul Scars" vinyl shipped from Germany and should be here soon, there will be a speciall limited mail order version with a metal cover. I also have a few Humant Blod test presses with limited screen printed covers that will go on the site at the same time as the limited Disfear.