Printer-friendly version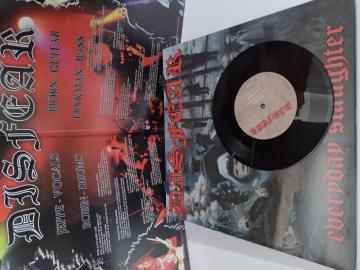 Next release from Havoc Records will be the final installment in the Disfear reissue series. Everyday Slaughter from 1997. Havoc, Disfear, and La Familia have teamed up to make this titanic D beat masterwork available on vinyl for the first time since its initial release.
First 100 copies mail ordered from the Havoc Records web store will feature a bonus 7" featuring the unreleased track "Another Greedy Killing" and a cover of Discharges "Realities of War". Both recorded in the same session at Sunlight Studios.
Europe: order direct from the @disfearband Bandcamp and from @lafamiliareleases
North and South America order from havocrecords.com. This will be up for order end of next week exact day and time to be announced soon.