Printer-friendly version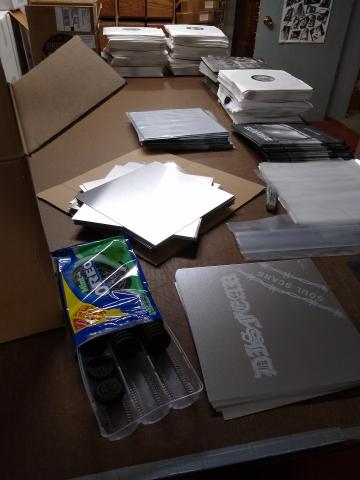 Disfear "Soul Scars" re issue, US Pressing is finally available for order. After a rejected mispress, copies burned down with our Post Office during the riots, and massive delays due to the virus this is up for order. 
There are 65 limited edition copies with a screen printed Aluminum cover. 
Stores and distros get in touch for wholesale xhavocrecordsx@gmail.com 
We still have some Exploator Lps, second press Humant Blod 7", and Varukers "Noisy Bastards" and Demos Lps if you haven't ordered yet.