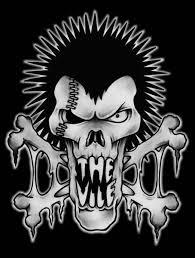 Printer-friendly version
New three song banger from UK punks The Vile, featuring members of Varukers, Discharge and Broken Bones. In your face, aggro hardcore punk for the 21st century from 80's veterans.  100 copies on red vinyl.
More about the band at their website
Pressing Info:
First press April 2014, 400 black vinyl, 100 red vinyl.
Out of Print
Track Listing:
Fear of the truth, It is What it is, What doesn't kill