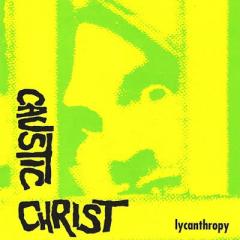 Printer-friendly version
Out of Print
Second full length from Pittsburgh hardcore punk veterans. If you haven't heard Caustic Christ by now, here's what to expect-heavy punishing hardcore influenced by Corrosion of Conformity, mid 80's Poison Idea and Scandinavian crust. If you are already a fan, you won't be let down by this latest chapter of the Caustic Curse. Ten scalding new tracks of hardcore that will eat away your brain like an acid bath.  The CD version contains the "Government Job" Ep as bonus tracks.
Pressing Info:
First Pressing, August 2006: 2000 black vinyl, 300 red vinyl with screenprinted covers. First CD Pressing, August 2006: 2000
Track Listing:
The Caustic Curse/ Doesn't Anyone Want to Impres Jodie Foster Anymore?/ Public Servie/ Get Rich Quick Scheme/ Frustration/ Mirro Punching/ Medicated/ The War Has Come Home/ Cold/ Standing in a Circle..the Ballad of Ukla Van Oopenstein.