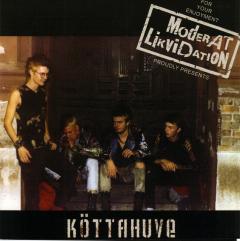 Printer-friendly version
Recorded in 1983 by the Swedish Public Service Radio, this was originally released as a cassette in the 80's. More raw, fast and powerful Swedish punk all remastered from the original master tapes.
These tracks are also on the Moderat Likvidation CD.
Pressing Info:
First Pressing, September 2006: 1500 black vinyl. 500 blue vinyl.
Limited edition box set of 100
Track Listing:
Köttahuve/SPD/KKK/SNE-83/Våld/Anti Fag